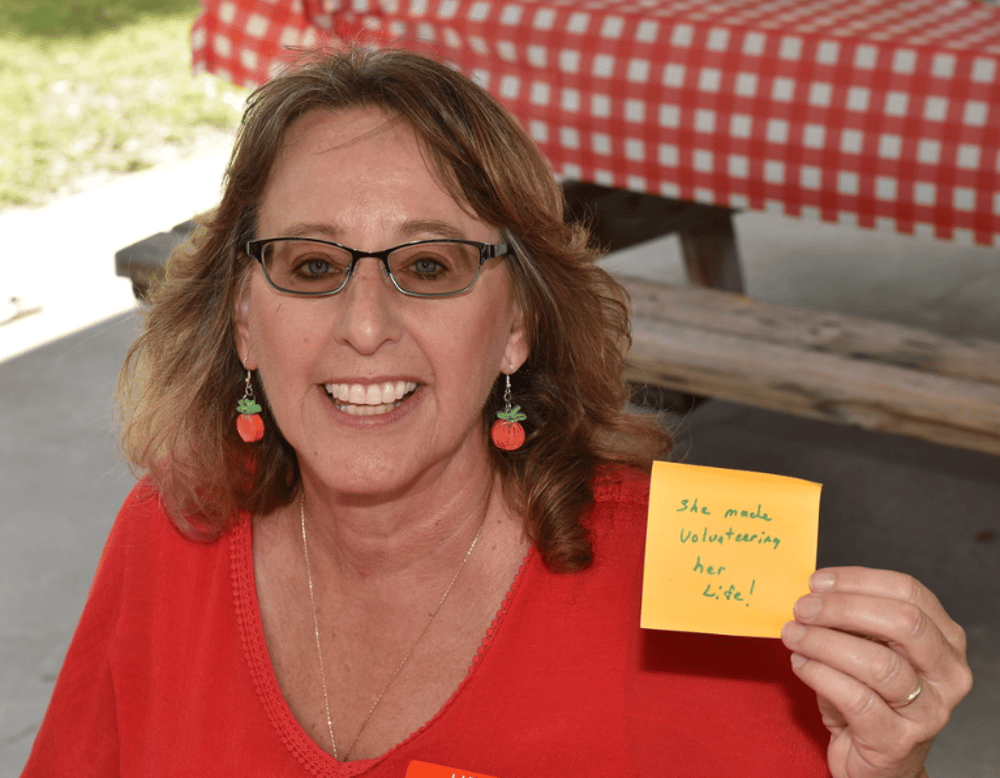 Volunteer of the Quarter (July-September 2023)
Congratulations to Laura Wise, Volunteer of the Quarter. Laura started March 2017 delivering meals 4 days a week, then dropped to 3 days and now does 2 days a week covering 3 routes in different areas.

Laura grew up watching her parents volunteer at their local art theater, the hospital, Hospice and AARP. She watched them giving themselves to others and saw the fun they had and the many people they touched, so she realized she also wanted to help others.

Laura volunteered for PTA when her kids were in school. After the kids were grown, she was caregiver for her Dad for 10 years until his passing. A friend suggested Meals on Wheels to her, and we have been blessed to have her on our team now for 6 1/2 years.

Laura has become friends with many of her clients, visiting them in the hospital, going out for birthday lunches, helping them to get electric back on and helping one client re-connect with a family member. She brings treats to her clients each month.

Thank you, Laura, for all you do for Meals on Wheels, Etc and for your care and compassion for our clients. Congratulations!

Meals on Wheels, Etc. Newsletters
Stay up-to-date with news and events by downloading our newsletter. If you'd like to subscribe to receiving these by email, please go to the bottom on this section and Join Our Mailing List.
Holiday Edition 2023

INSIDE THIS ISSUE:

*Home-Delivered Meals Program Volunteer Appreciation Lunch

*Subaru Share the Love

*Upcoming Holiday Events & Campaigns

*Thank You


October 2023

INSIDE THIS ISSUE:

*Neighborhood Dining

*Volunteer of the Quarter

*Events and Campaigns

*The Ultimate Car Show

July 2023

INSIDE THIS ISSUE:

*HundredX

*The Ultimate Car Show & Festival 2023

*Volunteer of the Quarter

*AdventHealth

*Thank You

April 2023

INSIDE THIS ISSUE:

*HundredX
*New Neighborhood Dining Site

*National Volunteer Appreciation Week

*Volunteer of the Quarter

*Rhythm & Blues BBQ Fest

*March for Meals

January 2023

INSIDE THIS ISSUE:

*50th Anniversary

*First Quarter Events & Campaigns

*Thank You

*Volunteer of the Quarter